Title:
The Life of the Bee
Author:
Maurice Maeterlinck
Original Publication Date:
1901
Publisher: --
Pages:
176
Genre/s: Non-Fiction
Will we all die if bees disappear?
An infograph on the contribution of Bees*
Thankfully, the scientifically accurate answer is
NO
. That no however carries serious implications. Bees pollinate more than a third of human food and produce, which in an extinction scenario necessarily affects food security, that aside from the fact that you will struggle to exist in a world without honey.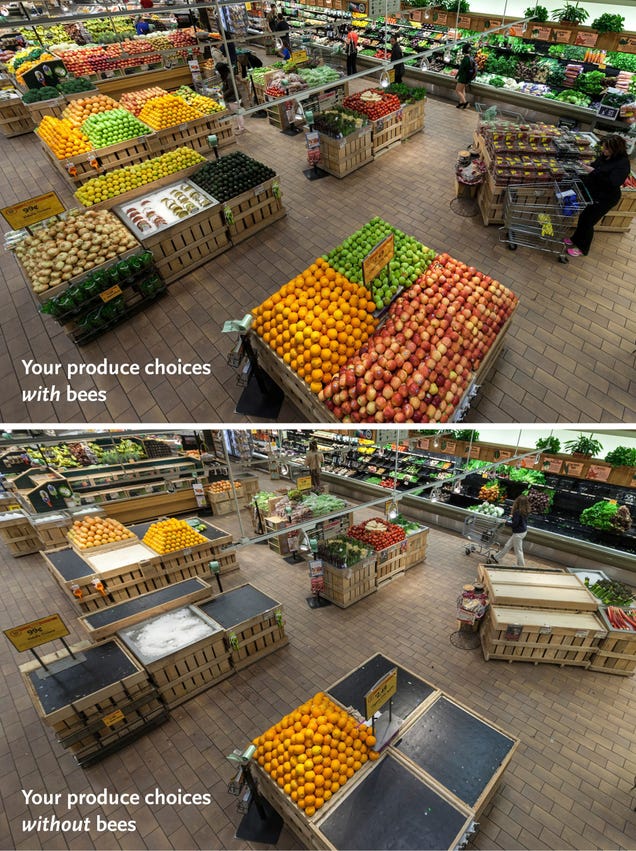 The Life of the Bee is an entomological work by Nobel Laureate Maurice Maeterlinck first published in 1901. It has two versions, The Life of the Bee and The Children's Life of the Bee, the chief differences of which certain parts thought to be too violent and 'scandalous' for children were removed from the latter, like the killing of the male bee population.
To say that this is purely an entomological work would be a clear disjunction from its contents, for it is an examination of human relations as much as it is an entomological work on bees. Maeterlinck systematically inserts his observations of human society and juxtaposes it to that of the bees, an aspect which I found sometimes to be a nuisance. I found myself looking for the next entomological part and moving on and skipping from the philosophizing. Blame it on the bees, they seem to be a lot more interesting.
The book has illustrations like this throughout.
As this was published in 1901, there are some notable gaps in knowledge which seemed interesting for providing snippets of what have been, to this inopportune lack of knowledge Maeterlink writes,
"It is sad, but let our reason be content to add, so it must be."
(55).
The prose is eloquently constructed, but can be considered an inappropriately overblown writing when used in an entomological work.
Like his words on their sting:
"..there is a sort of dreadful dryness, as though a flame of desert has scorched the wounded limb; and one asks oneself whether these daughters of the sun may not have distilled a dazzling poison from their father's rays in order to defend the treasure they have gathered during his shining hours."
(7)
On the description of the hive:
"And if the outlook at first appear rather gloomy, there still are signs of hope wherever the eye may turn. One might almost fancy oneself in one of the castles they tell of in fairy stories, where there are millions of tiny phials along the walls containing the souls of men about to be born. for here too, are lives that have not yet come to life."
(56)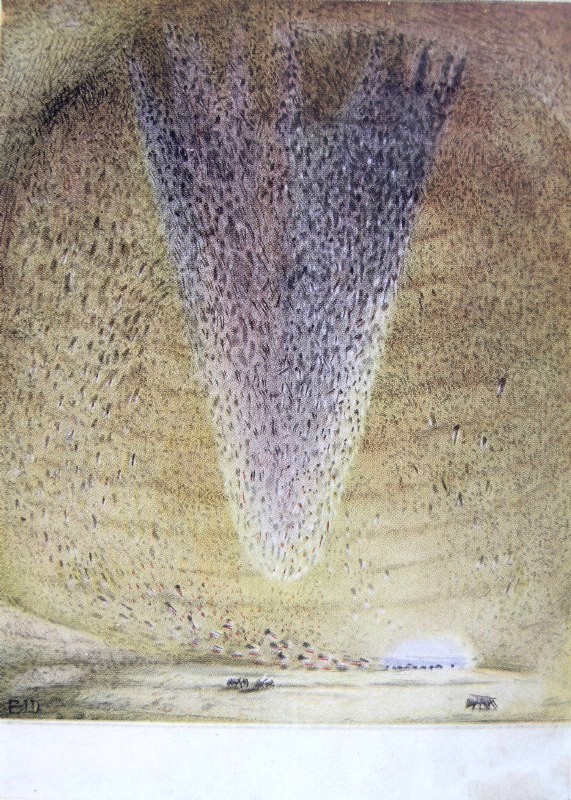 The Hive
Both quotations are also reflective of operative philosophies Maeterlinck has when writing. Again his identity as part of the symbolist movement left its mark, first, when he wrote on the
'spirit of the hive'
as an abstract force by which bees are governed on certain aspects like their swarming, and second, when he engaged on his habit of anthropomorphizing elements of nature to social constructs, in this case, his Father Sun.
This is considered a classic piece in bee literature and I did end up learning a lot.
__________________
*Courtesy BBC Nature
I have reviewed another work by Maurice Maeterlinck:
The Inner Beauty (4 Stars)
This book forms part of my remarkably extensive reading list on
Nobel Prize for Literature Laureates